Techradar - All the latest technology news

Samsung evidently pushes flexible AMOLED display release to 2013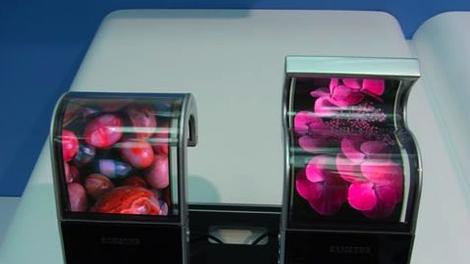 Samsung is in no hurry to bring out its first commercial flexible AMOLED displays, thanks largely to the fact traditional displays are doing just fine.
Reports from Korean website ETNews indicate that Samsung has placed the bendy AMOLED screens on the back burner until next year.
Instead, the company apparently wants to focus on increasing flat display production.
Samsung is seeking to increase its AMOLED production from 56,000 units per month to a 64,000 unit per month yield to keep up with demand for current smartphones like Galaxy S3 and Galaxy Note 2.
To meet that increase in production, some of the pilot lines manufacturing flexible AMOLED displays have been converted to glass AMOLED lines, slowing bendy AMOLED progress.
All bent out of shape
Reports from earlier this year indicated that Samsung decided to delay flexible AMOLED screen production due to issues with the yield and production schedule problems.
At the time it was thought that if the flexible AMOLED issues were solved by the end of the year, consumers could expect to see the first devices using the technology by mid-2013.
Whether that 2013 marker will be affected by Samsung's take-it-slow attitude remains to be seen.
Samsung's bendable, twistable displays were last seen in December 2011 when the company released a concept video of the technology in action.
Unlike traditional glass AMOLED displays, the flexible screens are plastic-based, requiring a different production method but making them nearly indestructible.
A practical application for the curvy screens on a smartphone or tablet is still anyone's guess, but the technology has an undeniable cool factor that has everyone eager to see what form the malleable displays ultimately take.

Android 4.2 may enable multiple user accounts

Multiple user account logins may be announced at Google's Oct. 29 event in New York City, giving further credence to its "the playground is open" RSVP tease.
Families, workgroups and anyone who shares an Android-powered tablet would benefit the most from this highly requested feature.
The real surprise would be if Google combines being able to log in to a personalized account on a shared device with being able to use Face Unlock - a feature introduced in Ice Cream Sandwich.
None of this is a guaranteed for Android 4.2. But leaked system code picked up by Android Police strongly hints at the existence of multiple user accounts for a future OS update.
New Nexus tablets, phone to use Android 4.2
Android 4.2 announcements like multiple user accounts and a double notification bar are expected to be joined by several Nexus-related hardware unveilings.
Two larger capacity Nexus 7s are on the way - a 32GB WiFi model and a 3G model that's the same size. This isn't surprising considering the 8GB and 16GB Nexus 7 tablets are selling so well.
What's more, rumors of a Google Nexus 10 from Samsung are at a fever-pitch, so an announcement seems imminent for next week. The same holds true for a new Android phone from LG - the LG Nexus 4.
All of these software and hardware announcements should help Google distract from tomorrow's expected iPad mini announcement and the rumored Nov. 2 launch of the new Apple device.