Techradar - All the latest technology news

Samsung Display cuts Apple ties, rebounds to Amazon, Samsung Electronics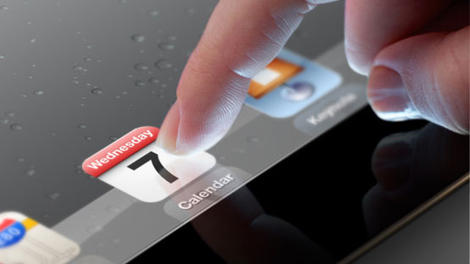 Samsung Display announced Monday that it plans to cut all ties with Apple, terminating its contract with the iPhone maker and no longer providing LCD displays for Apple's various iDevices.
Samsung Display broke off from Samsung and became a totally separate company in early 2012, so this rift likely has nothing to do with Apple and Samsung's ongoing apocalypse-sized patent war.
Rather, sources cited by The Korea Times claimed that the breakup has more to do with lessening returns on displays shipped to the Cupertino company.
"We are unable to supply our flat-screens to Apple with huge price discounts," said what the Times' called a senior Samsung source.
Price per pixel
According to the Korean paper, research firm DisplaySearch reported that the price per pixel of displays used on Apple's devices has decreased by more than half.
The researchers said the "new iPad," referring to the 2048 x 1536 third-gen iPad (and not the iPad mini that will likely be announced on Tuesday), sports 3.14 million pixels priced at $.00003 per pixel.
Compare that to the iPad 2's price of $.000063 per pixel, and it becomes clear where Samsung Display's beef may originate.
The Korea Times' report claimed that Apple has been relying more and more on Samsung's cheaper rivals, lowering its rates as it moves away from Samsung Display.
A sloppy breakup
As of the end of the first half of 2012, Samsung Display was reportedly Apple's top LCD supplier, with over 15 million displays shipped to Cupertino.
"But Samsung shipped less than three million to Apple during the third quarter of this year and we expect the quarterly shipment in the fourth quarter to fall to some 1.5 million," said the Samsung source, whom The Korea times said "is directly involved."
"Samsung has already cut our portion of shipments to Apple and next year we will stop shipping displays," said the source.
Samsung Display plans to ramp up shipments to Amazon and Samsung Electronics' handset division to make up for the loss of Apple's business.
Apple, meanwhile, will likely turn to LG Display and Sharp, the iPad maker's second- and third-biggest screen suppliers, respectively, with 12.5 million and 2.8 million shipped during the first half of 2012.
As with even the sloppiest of breakups, both parties will likely come out fine in the end.

Verizon-marked HTC DLX purportedly leaks in new photos

Consumers may soon get to treat themselves to a new Verizon 5-inch smartphone from HTC's One family.
Rumors of a new Verizon/HTC handset have been flying around the net as pictures supposedly showing the new device - dubbed the HTC DLX - surfaced this weekend.
The DLX (pronounced "deluxe") should be available by the time Thanksgiving kicks off the holiday shopping season.
According to the leaks, the new smartphone sports 16GB of on-board storage, 2GB of memory, a 2500mAh battery and a quad-core processor.
Leak says
According to the source of the links, the DLX should run Android 4.1.1 Jelly Bean, with HTC Sense 4+ and Beats Audio. 4G LTE support is likely part of the device's package.
Interestingly, the handset is supposed to feature physical buttons instead of soft keys: a "back," "home" and "recent apps" configuration.
The HTC DLX is rumored to have a full 1080p HD display with an 8MP rear camera. Previous rumors gave the phone a 12MP camera, though now it looks like consumers will have to do with a few less megapixels.
The J Butterfly effect
The phone should closely mimic the recently announced, Japanese-aimed J Butterfly. Both phones feature gigantic 5-inch displays and, from the rumors, the Deluxe is pretty closely speced to the J Butterfly.
However, the HTC DLX wears Verizon's black and red color scheme, reminiscent of the Droid Incredible series.
The new deluxe phone marks the first device from the HTC One series to be available to Verizon customers.
The series was announced back in February, so HTC fans with a Verizon contract should be pleased the devices will finally be coming there way.
Verizon has yet to recognize the phone's existence so there is no telling how accurate these forecasts are. HTC and Verizon have yet to respond to TechRadar's request for comment.
We first got wind of the new device in the beginning of October with few details. Since some photos were leaked this weekend along with some more info, Verizon should be getting closer to some sort of announcement.