Techradar - All the latest technology news

Google to unveil LG Nexus 4 Oct. 29, LG exec reportedly confirms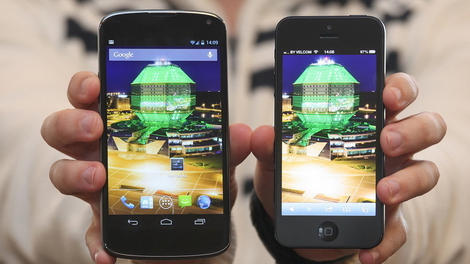 It seems like ages ago that the LG Nexus 4, at the time referred to as the LG Optimus G Nexus, was first outed (though in reality it was just at the beginning of October).
Regardless, on Monday a new report claimed that the device's official announcement will finally arrive on Oct. 29.
LG's Head of Mobile Product Planning in India, Amit Gujral, reportedly revealed to IBNLive that the LG Nexus 4 launch will take place at Google's Android event on Oct. 29.
Google announced the Android event last week, and speculation that the search giant plans to unveil the Nexus 4 could soon prove accurate.
Confirming Nexus 4 specs
Gujral also reportedly confirmed some of the Nexus 4's hardware and OS specifications.
According to the executive, the new Nexus will sport a 4.7-inch display and a 1.5GHz quad-core chip, along with the rumored Android 4.2 update to Jelly Bean.
Those details match with earlier reports, which also pegged the device with 2GB of memory, 8- and 1.3-megapixel cameras, 8GB to 16GB of storage, a 1280x768 display and a 2,100mAh battery.
Physically, the LG Nexus 4 reportedly resembles Samsung's Galaxy Nexus, though if rumors about the Nexus 4's hardware specifications prove true then it will be LG's Optimus G that the Android 4.2 handset's innards most closely match.
LG is one leaky ship
With so many leaks springing up since the beginning of October, including hands-on reports and full-on photo shoots, LG's Gujral may have simply thought, "Why not confirm this thing?"
It's unclear whether the executive made this announcement officially, on behalf of LG, or under the radar, perhaps not expecting to be quoted directly.
Gujral also mentioned that the LG Nexus 4 will roll out to India by the end of November, but there are no specifics for the U.S. or other regions.
TechRadar reached out to LG to confirm the details, but the Korean company has yet to respond.
In the meantime, look forward to Oct. 29, as that's when all will likely be revealed.